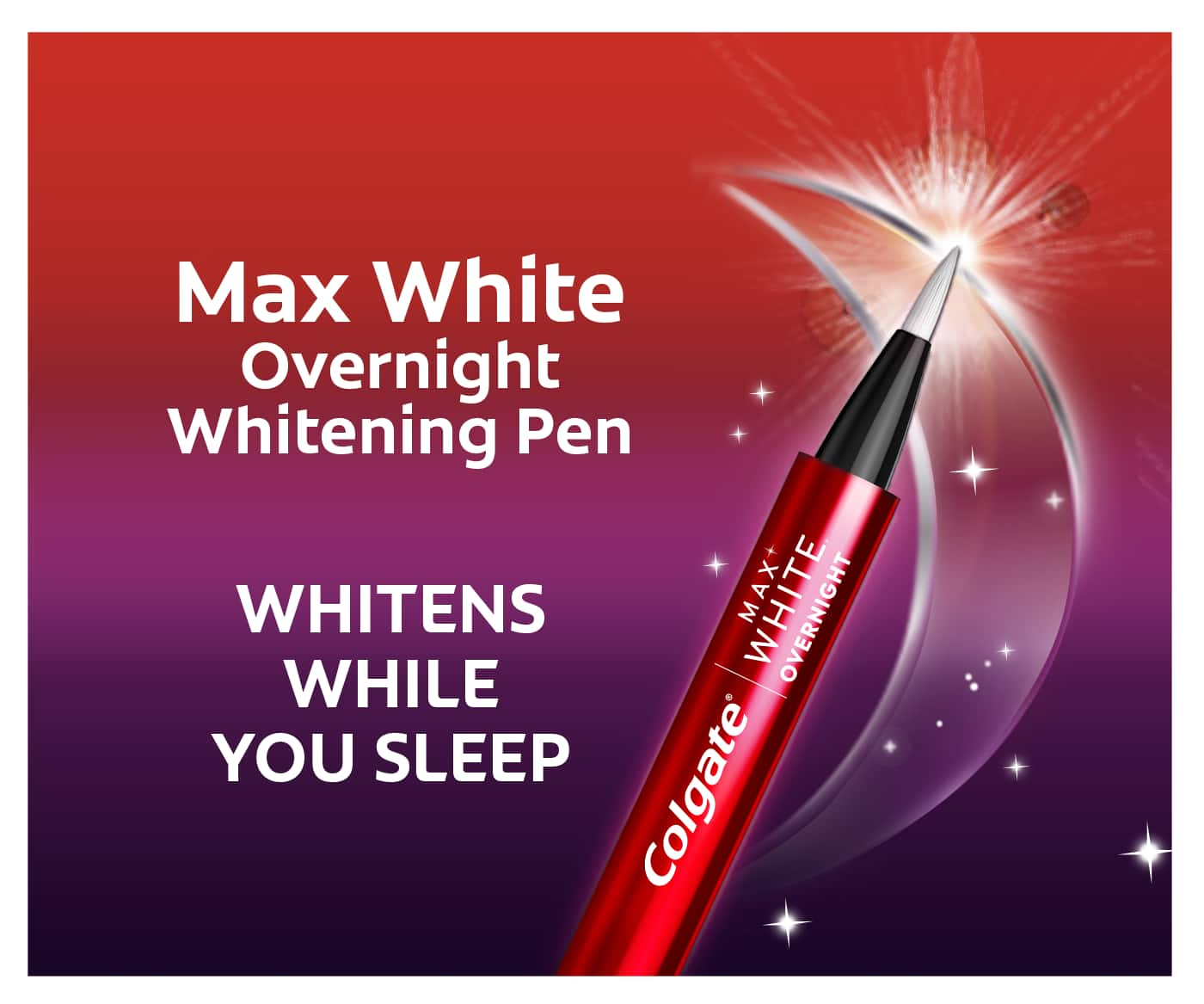 Reverses 15 years of discolouration*
A teeth whitening pen with an enamel safe whitening serum formula designed for no tooth sensitivity and reverses 15 years of discolouration caused by food and drinks in just 3 weeks with continued use. It works while you sleep to reveal a whiter, brighter smile.
*after 3 weeks of continuous use, stains caused by food and drinks
How to use this product for best results
Click the teeth whitening pen until a small drop appears on the brush. When you use it the first time, you may need to click it up to 20 times. Make sure your teeth are dry, then use the Colgate Whitening Pen to apply a thin layer of the gel and allow it to dry on your teeth. Lastly, wipe the brush clean with a dry tissue, but don't rinse it, then replace the cap firmly.