Colgate, #1 Dentist Recommended Brand1

1Colgate Brand, Toothpaste, UK, Dentist Survey 2021. To verify contact ukverification@colpal.com

Enjoy a dazzling white smile and complete protection for your teeth and whole mouth when you brush with Colgate Total Whitening Toothpaste. With a dual zinc and arginine formula, this teeth whitening toothpaste provides an amazing 24 hours of antibacterial protection*. What's more, this antibacterial toothpaste also protects against cavities, removes plaque, revitalises gums and strengthens and repairs enamel**. It also reduces tartar, protects sensitive teeth, freshens breath and effectively removes stains for a whiter smile. Brush twice a day with Colgate Total Whitening Toothpaste for a confident, whiter smile you can be proud of.
*Superior bacteria reduction on teeth, tongue, cheeks and gums vs. non-antibacterial fluoride toothpaste, with 2 x daily continued use after 4 weeks.
**In-vitro on weakened enamel caused by dietary acids.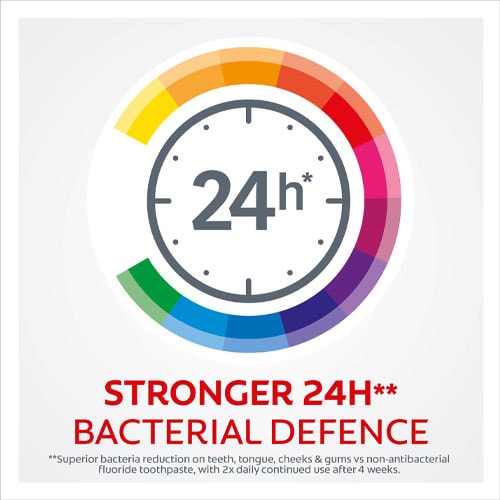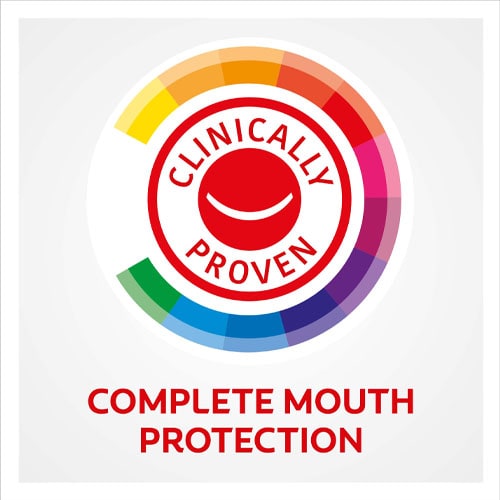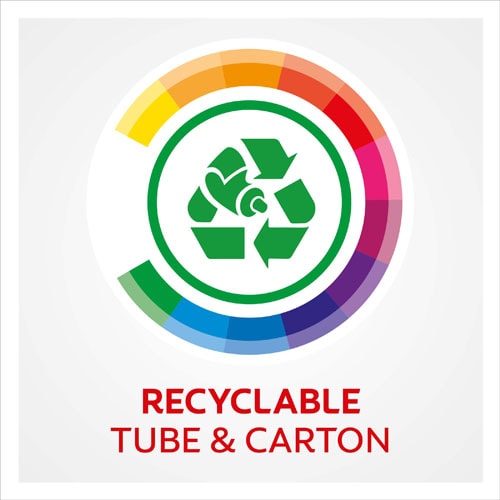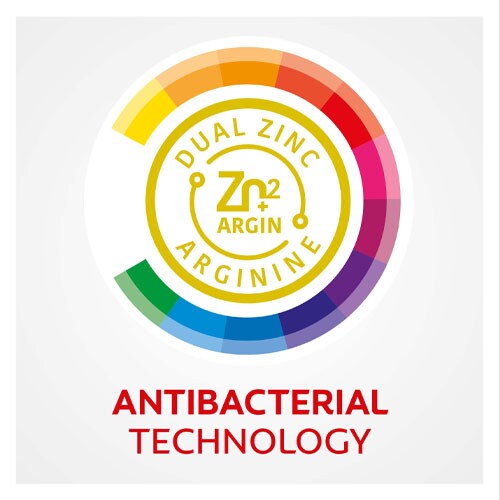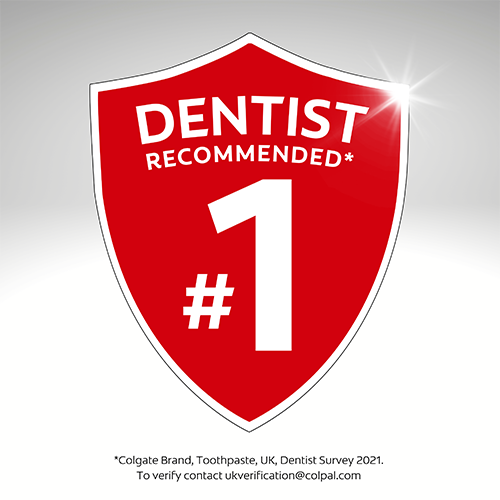 Glycerin
Aqua
Hydrated Silica
Sodium Lauryl Sulfate
Arginine
Aroma
Calcium Pyrophosphate
Cellulose Gum
Zinc Oxide
Benzyl Alcohol
Poloxamer 407
Zinc Citrate
Tetrasodium Pyrophosphate
Xanthan Gum
Cocamidopropyl Betaine
Sodium Fluoride
Sodium Saccharin
Phosphoric Acid
Sucralose
CI 74160.
Contains: Sodium Fluoride
Total Fluoride content: 1450 ppm